So often, our clients love the homes they're in, have wonderful neighbors and a great location but simply need more space or are just ready for a whole new look. We can remodel or renovate your current home. A redesigned floor plan with more functionality, a new façade or a whole house makeover, we specialize in meeting the unique needs of our clients. Let Radtke Homes breathe new life into the home you love.
Is it your personal showpiece? At Radtke Homes , we have limitless design possibilities that can turn your home into whatever you desire it to be. From an exterior facelift to a simple room addition to a complete renovation, we excel at spectacular transformations. We view remodeling as more than just architecture, but as enhancing the way that you live through design. Smart and creative design does not have to be expensive.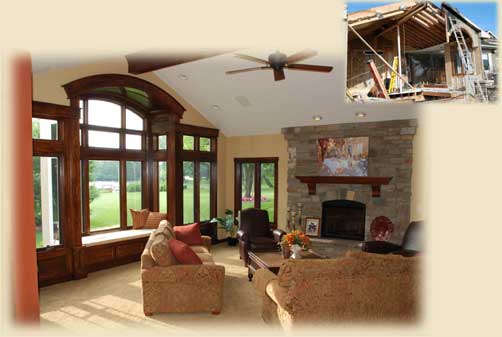 It all starts with a great idea... and then a great design.. We will work side by side with you to create a custom design that is just right for you. Radtke Homes can modify an existing design or create a new one-from our vision or yours. We offer designs in specialty wall units to custom kitchens and baths. Full face-lifts to whole house renovations. Additions to custom homes. We specialize in timeless, classic, detailed design. Our designs always provide scale, balance & proportion to create a unique and distinctive finish.